I took a much needed vacation last week. Planned around the "This Is Hardcore" festival in Philadelphia, I also hung out in Washington, DC and Baltimore.
Here are some pics from the heart of Babylon.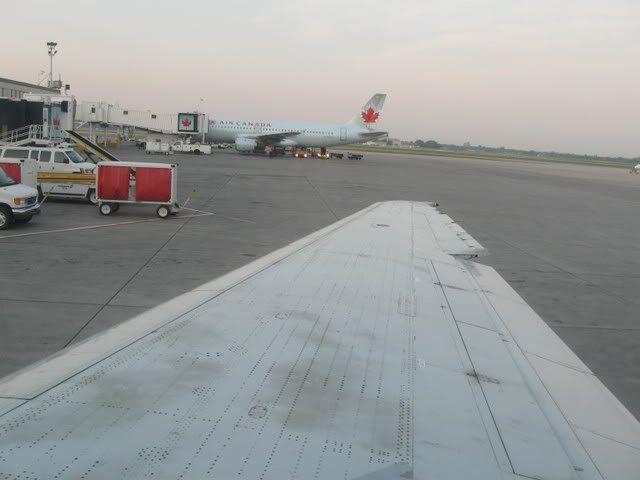 Peace out Winnipeg.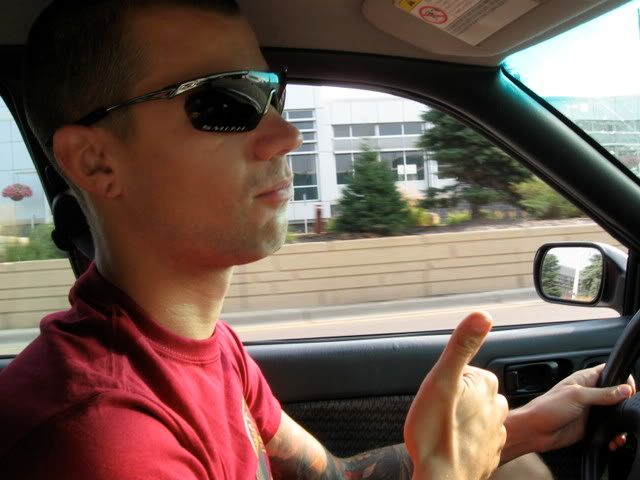 This is my boy Josh from Minneapolis. He saved me from a 4 hour layover at the airport, couldn't ask for a more legit favour on a lengthy trip. Not pictured is the brunch we whipped up on a cookie sheet ON his stove due to a lack of frying pans in his place.
This is my friend Rachel, whom I stayed with in Alexandria (Virginia suburb of Washington, DC).
Hit up this tiny joint a few miles away, pretty dope.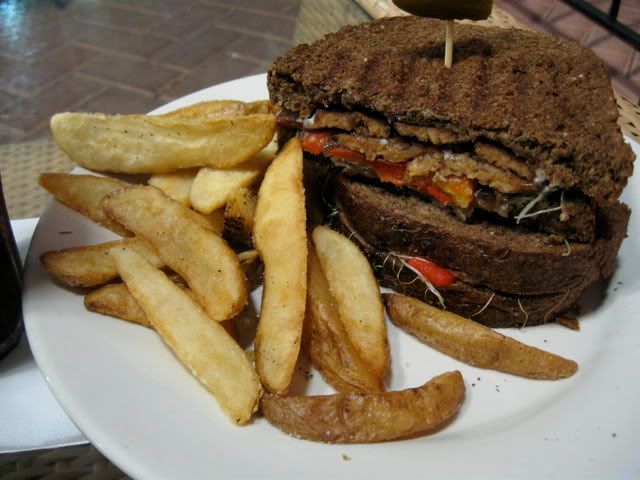 Grilled Tempeh Sandwich, served on a wicker sofa on the patio. Delicious.
America... Fuck Yeah.
This is Rachel's dog, Ella. She definitely has a serious case of ADD.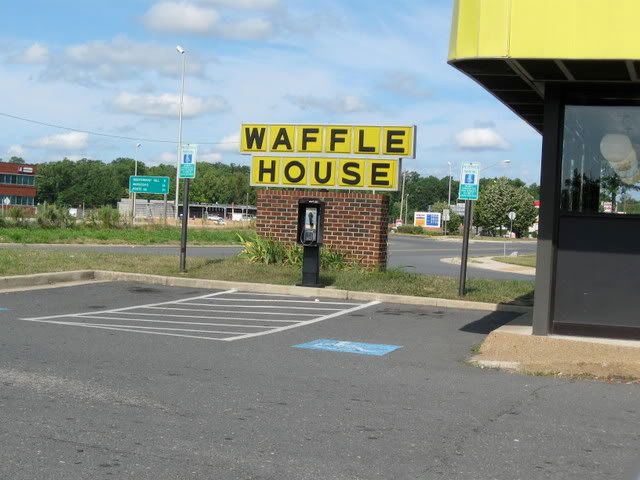 The next day started off right with a trip to my favourite (easily) breakfast joint, Waffle House.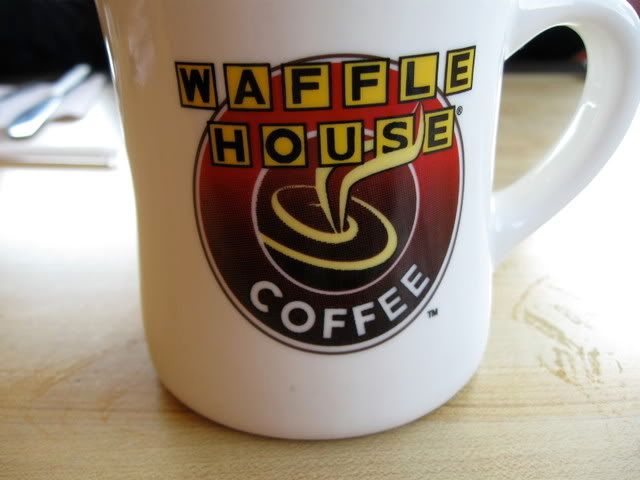 Golden Waffle with Hashbrowns (smothered, covered, and peppered).
Rachel had to work later on, so I hung out at a local mall for a few hours. Saw Pineapple Express, it ruled. We drove into DC when she was off work, and hit up Soul Veg. For those not in the know, SV is an all vegan soul food restaurant. They have locations in Chicago, Atlanta, and in the District. If you go to any of those cities, do your taste buds a solid and get into some food for the soul.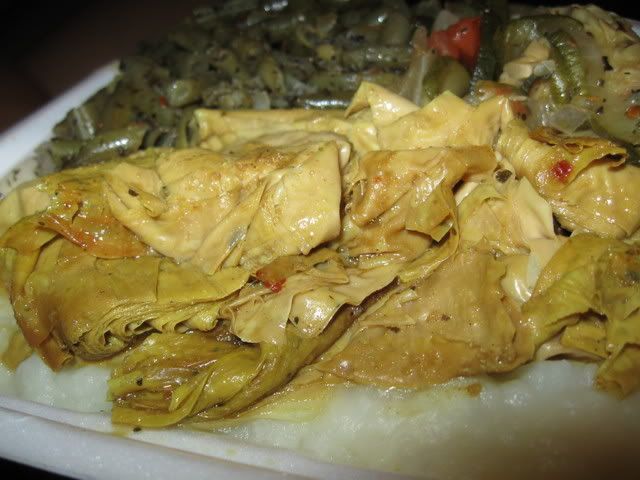 Bean Curd on mashed potatoes with green beans and mixed veggies.
Macaroni and Cheese, mashed potatoes with gravy, and mixed veggies.
I don't know which is more hilarious: what the sign says, or the fact that such a sign was deemed necessary. Of course I pissed there.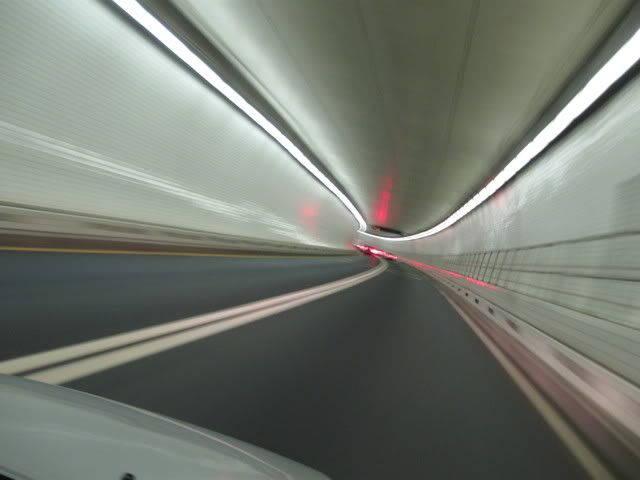 After scarfing down our grub, we made a break for Philadelphia (2.5 hours give or take) so we could get a decent sleep and be ready for the fest the next morning.
Got to the fest late, but of course it hadn't started yet, so we took a trip to the best convenience store chain of all time, Wawa.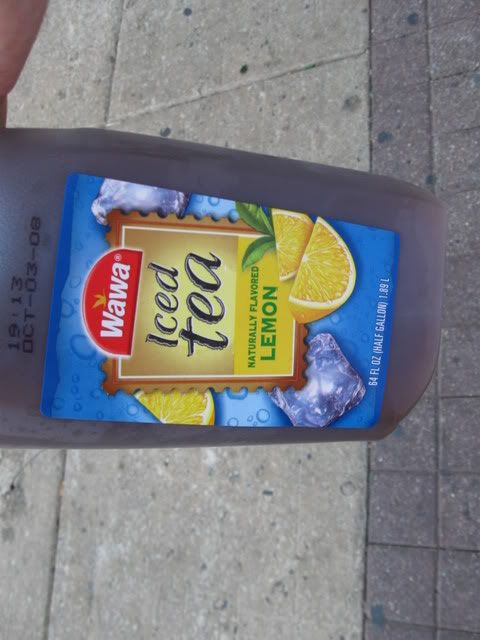 Best iced tea is in Pennsylvania. Fact. This stuff and
Turkey Hill
, are what dreams are made of.
Braindead. "I love it more than the sound of broken bones and even more than the the death rattle".
Killing The Dream. "This isn't what I hoped I'd have to say".
Vegan Chicken Cheese Steak during some shitty bands.
The next day we aimed to miss even more shitty bands by going sightseeing. This ended up working out extremely well.
Look
who
also was in town/staying at the same place!
Putting this one up because she is probably gonna hate it.
There was a weird courtyard with board game/bingo pieces.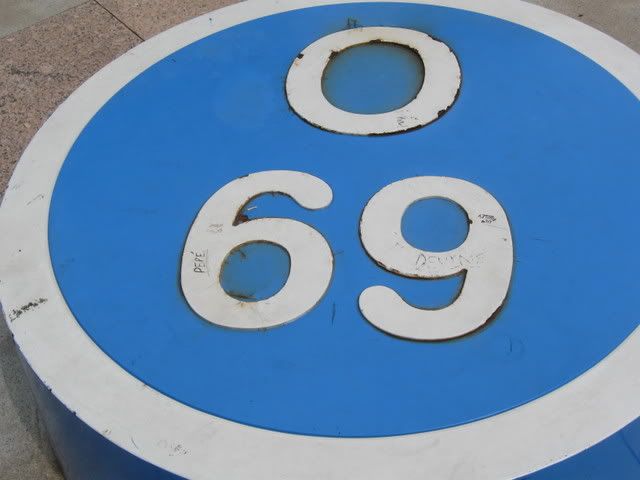 This one is for Karlie.
This one is for me.
Anyone into skateboarding knows what this is about.
Standard tourist pic. Liberty Bell.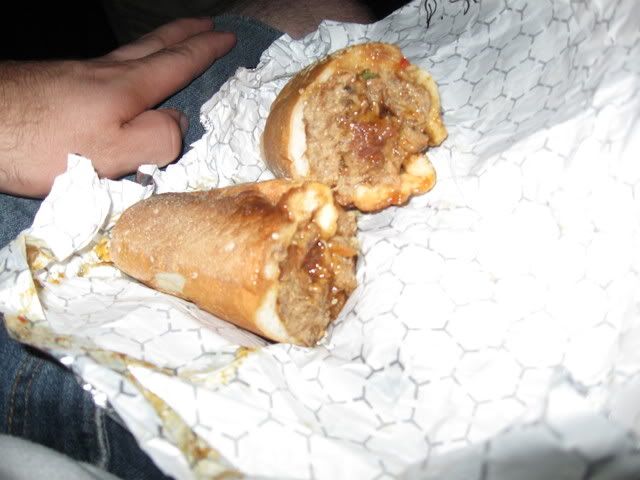 This is the vegan pepper cheese steak. Veg or not, go
here
when in Philly.
No pics of bands from the Sunday, I was too busy MOSHING. Oops!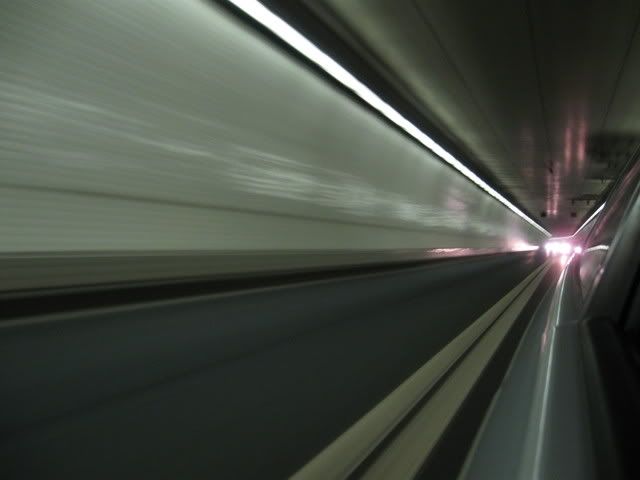 Drove home so Rachel could get to work Monday.
She works in an office building for a dude that works here. US Capitol.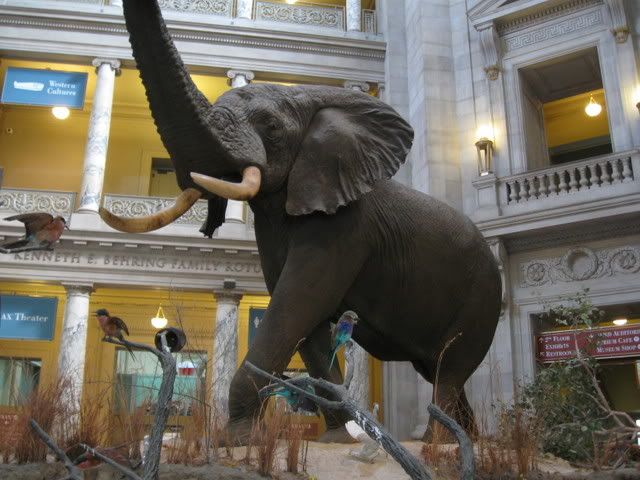 Contrary to popular belief, the
Smithsonian
is not just one museum, its actually a bunch of museums lining the
National Mall.
Museum of Natural History.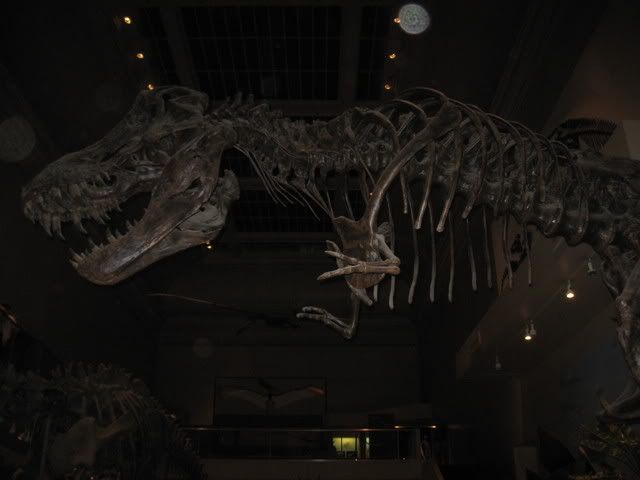 Who doesn't love dinosaurs? Seriously.
These dudes are pretty obviously caught in a mosh.
Doesn't take much to amuse me.
Hope Diamond
.
For
Beeps
.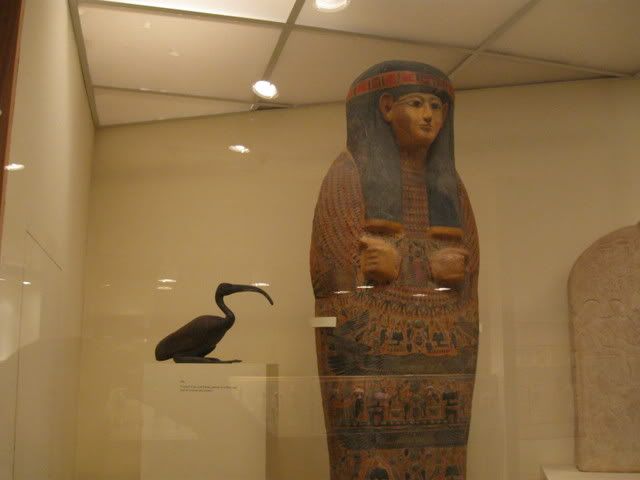 This one too.
Ran into some fellow canucks on the way to the Washington Monument.
I wanted to take a funny "holy crap look how big my dick is" picture in front of this, but its difficult to do by yourself. Next time.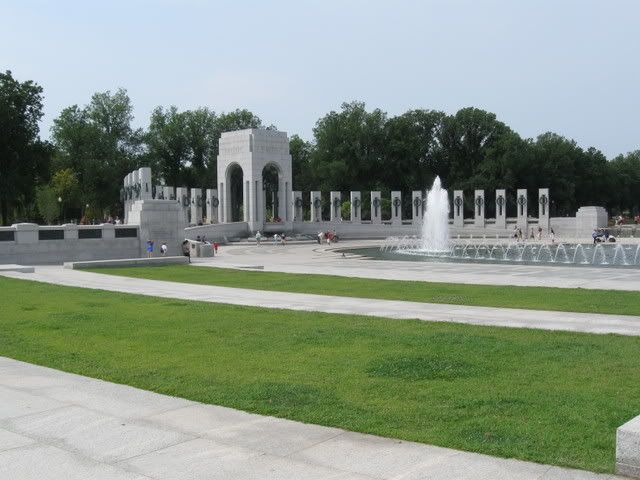 World War II Memorial.
Respect.
Lincoln Memorial.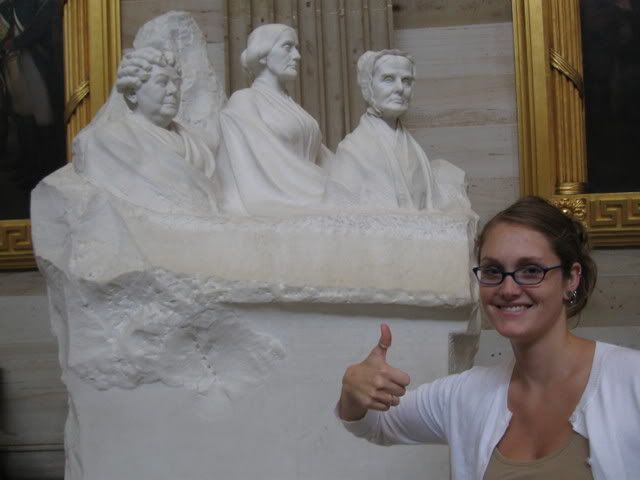 My friend Kathy also works for some dude that works in the Capitol. She was kind enough to give me a personal guided tour of it, as well as a few places that the general public doesn't get to see. Highlight: big boardroom table with the drawers filled with candy, we stocked up.
Here she is with a statue of her
girls
.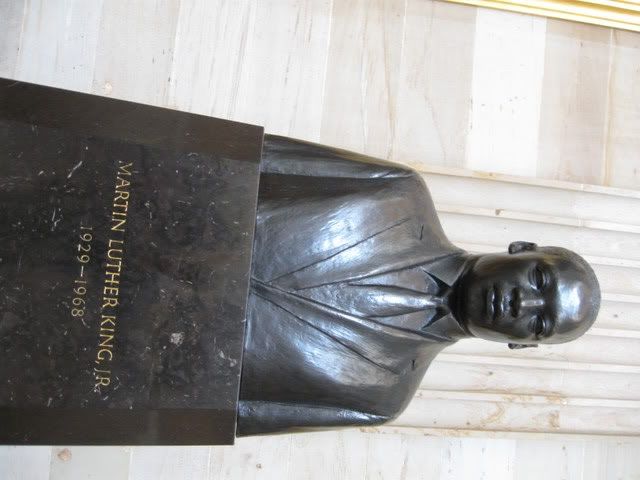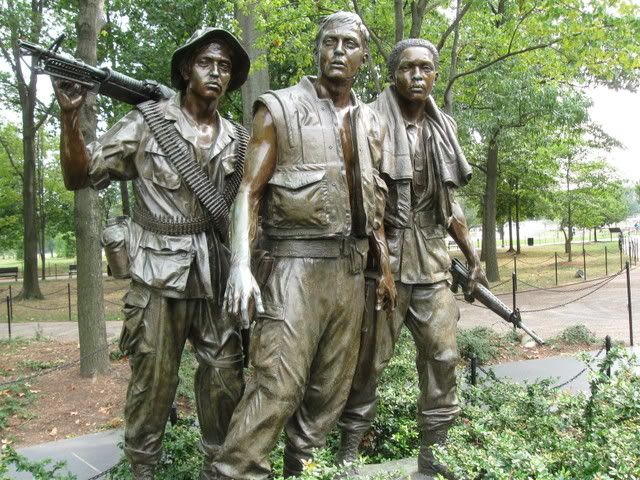 Respect.
America.. FUCK YEAH
Sorry George, you suck.
Now here's something that doesn't suck:
BASEBALL! Oriole Park at Camden Yards.
Me and The Bird. So stoked.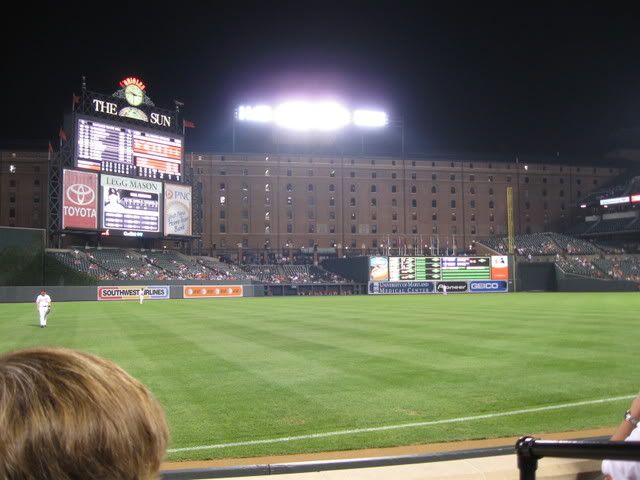 I don't think a smile left my face the whole time we were there.
See?
Hmmm... These look familiar.
I wonder
why
?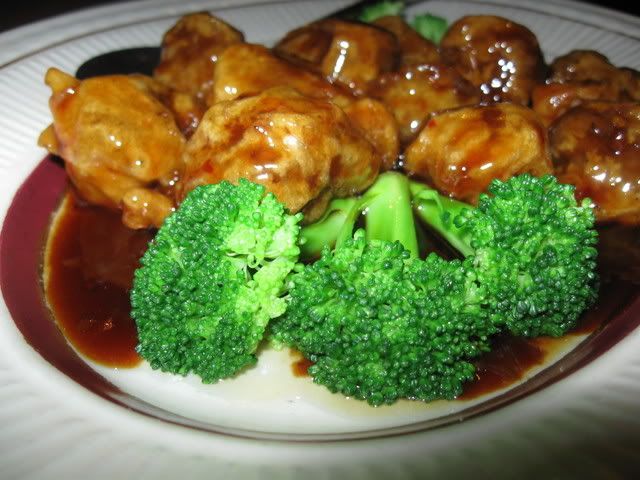 Last meal in town, Veg General Tso's Chicken. Epic.
Holy shit that took a long time.