CHICAGO!
It's been so long, and it felt so right. 20 bands (give or take), incredible food, smiling faces, and more incredible food. The bands were playing a 2 day festival celebrating the release of
this
, it got pretty serious.
We left town right after I got off work. After a lengthy drive filled with much napping, a detour, routine border searching, Meat Loaf singalongs, and
red bull cola
, we arrived in the windy city. As it was only 8am, I was forced to walk around a bit before the almighty Chicago Diner was open and I could get down on some chow.
Even though I have a new found hatred of Cubs fans after the douchebaggery witnessed on Clark St. this weekend, it sure is pretty to look at.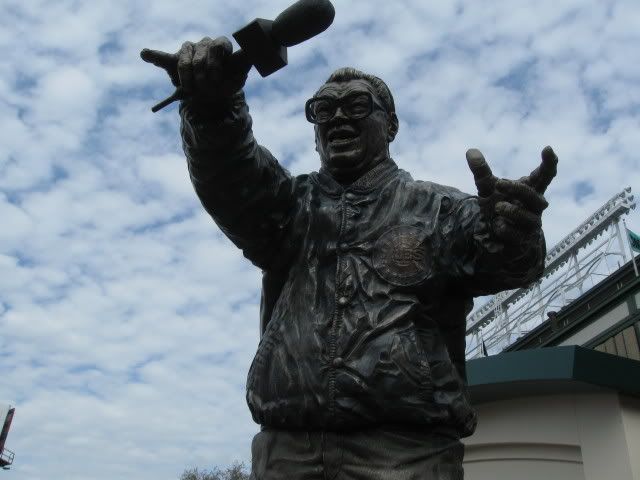 Respect.
Yep, still find stuff like this funny.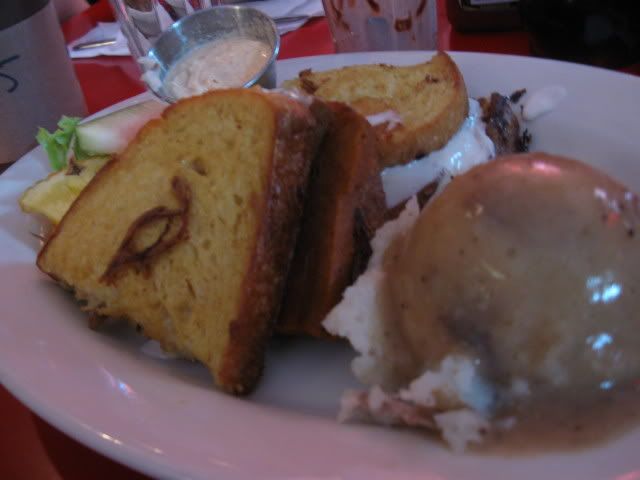 After an hour and a half of intense waiting, the
Chicago Diner
finally opened. The breakfast is wonderful. This is the "Monte Cristo", French toast sandwich with ham and cheese (vegan friendly). Not pictured is the milkshake I destroyed before it could be blogged. Oops!
After a full day of hanging out and shopping, we caught the first onslaught of bands of the weekend.
Poison Planet
got the party cracking, of course I didn't take any pictures of them.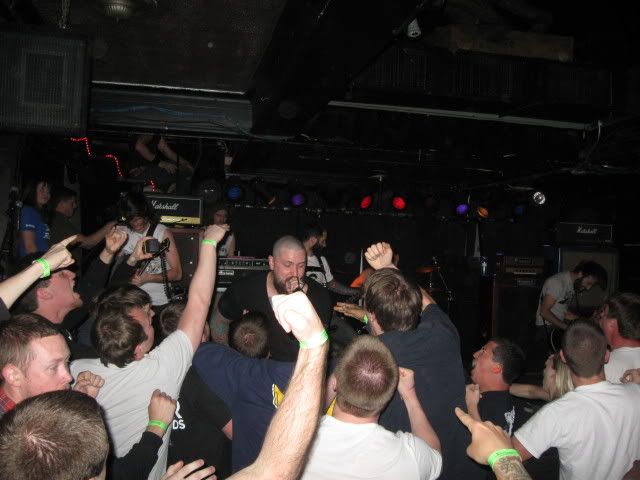 The Hope Conspiracy
brought it as per usual. New EP out soon, get your ass ready to be kicked.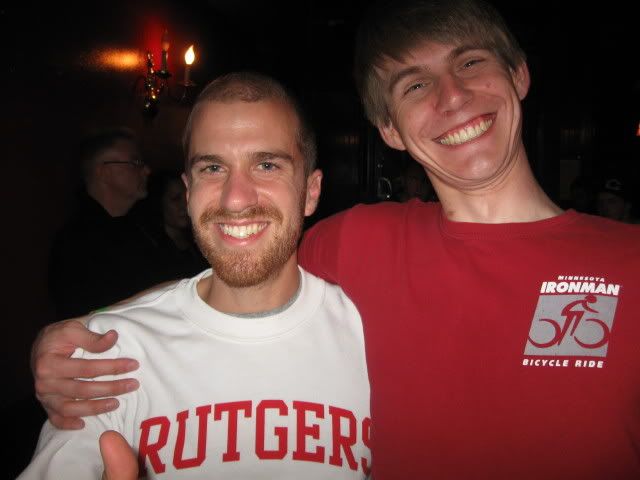 Some serious Minneapolis bros. Jason and Vegan Eric.
After not snapping more pictures of
Disnihil
and
Converge
, I got hungry and rolled deep with a crew around the corner to
Sultan's
. Top 5 falafel sandwiches in North America, easy. Weird that they sold out of spinach pies and rice/lentils when there is a show a block away. Should have gone earlier, bummer.
For some reason we thought ice cream would be a good idea afterwards, and it was!
I Cream
is a crazy place where you pick your base (ice cream, soy ice cream, frozen yogurt.. etc), flavour, colour, and toppings. Then they freeze it right there with liquid frickin nitrogen. Who knew the future would be right now and crazy delicious? I Cream did, and now I do too.
My pomegranate ice cream being made. Mind was blown.
Ok, this is some next level stuff right here. Tired of dropping serious coin on a small ass pack of gelatin free mashmallows? I know I am, and
Chicago Soy Dairy
has come up with the ultimate solution. I can't wait until I can get a case or 6 shipped up to me. Beyond delicious.
Also picked up a few packages of their soy cheese "Teese". Experimented with it last night and turned out extremely well (more on that soon).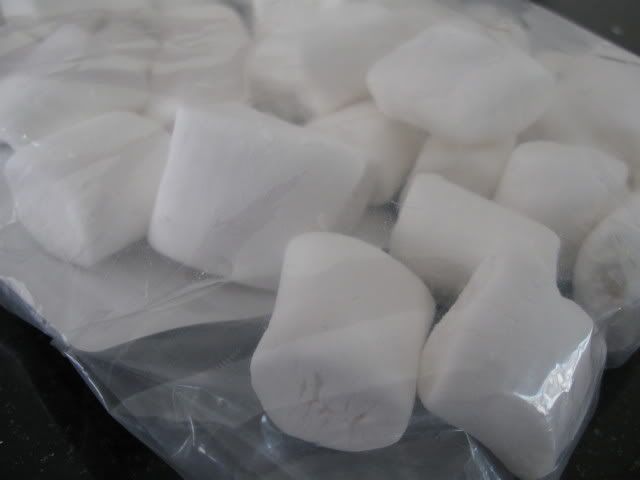 Dear Chicago Soy Dairy,
Thank you so much.
Love,
Nate
This is my friend Cass' dog, Royal. I think he might snore louder than I do.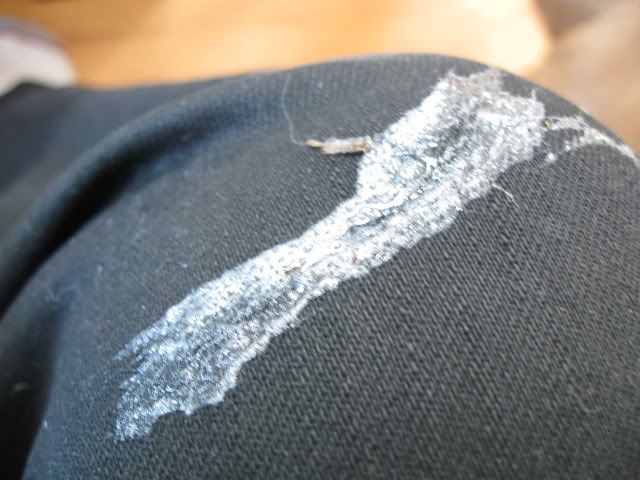 I think he drools more than I do also.
Getting off the train, about to navigate the sea of douche nozzles.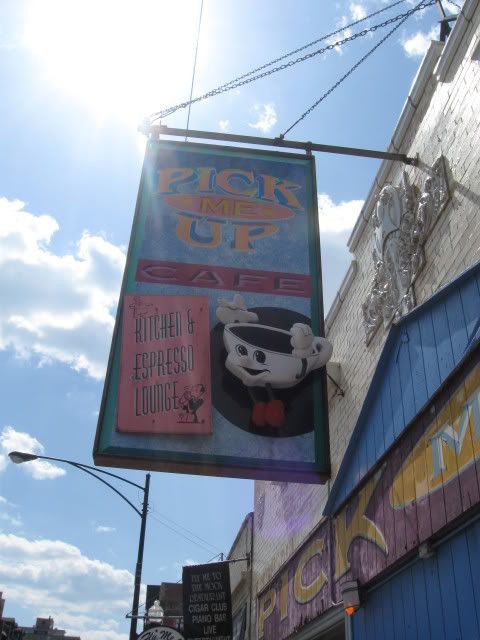 Pick Me Up Cafe
. Down the street from the main venue of the weekend, it definitely got flooded by hardcore kids this weekend. Not to mention they sold out of vegan ice cream and cheese in less than a day. I may or may not have gone here 4 times in 2 days. Oops!
Vegan Benedict. Would most def order again.
Vegan French Toast (later in the day, I'm not that crazy).
The Majestic Sears Tower.
Sports! Comiskey Park/US Cellular Field.
Soul Veg
Chicago!
Sunday brunch special. Tofu scramble, their take on sausage, and grits.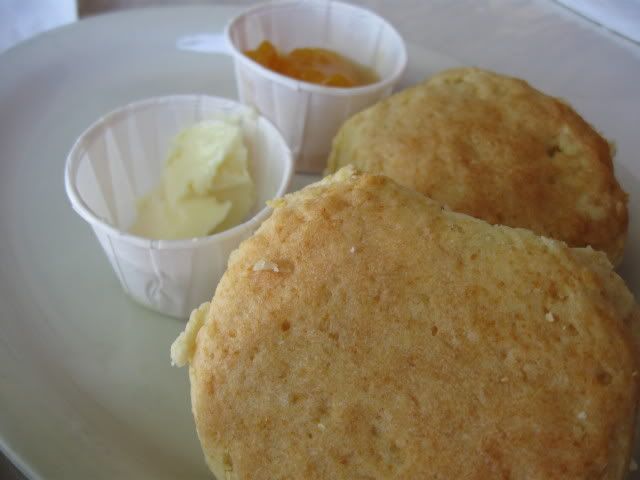 I don't know how they made these biscuits so good, but they did. I could easily annihilate a few right now.
Who's that handsome devil in the reflection? Oh yeah that's me with my take out lemon cake for later.
"Love and marriage..."
More sports! Home of DA BEARS.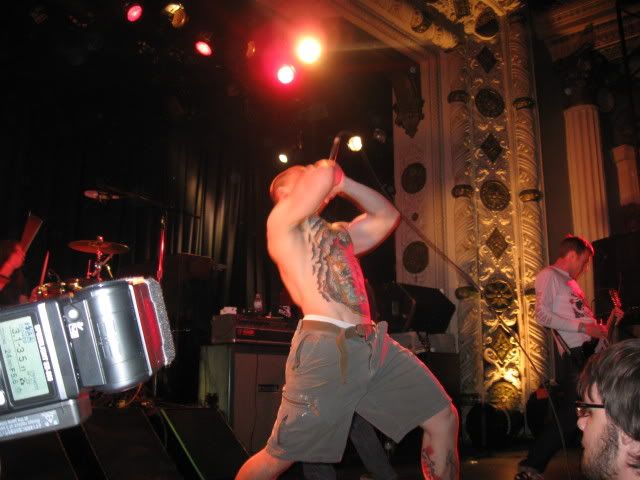 Back at the fest, I was blown away by
Harm's Way
. Check them out if you feel like breaking everything you see.
Have Heart
killed it as was expected. Something nice is in the works with these guys in Winnipeg. Get stoked.
A snippet of the mayhem that was Unbroken's set. People were stage diving like crazy, a dude went on stage and kissed the singer on the cheek mid song, I even saw a girl crying... but that was because she broke her arm. No big deal.

My beautiful food tour guides: Cass and Kandiss. The Vegan Straight Edge is alive and well.
Unfortunately we had to bounce back right after the show. Chicago rules. Work drools.
Slept most of the way, but woke up to see this crazy stuff out of the window. At least it only caused an hour and change detour. BUMMER.
I love going to Chicago, I miss it constantly.

It's my kind of town.